Mara
Origin of name:
Mara is named to honour the Gunditj-mara Aboriginal People of western Victoria.
Learn about the Gunditj-mara People and take a tour with Budj Bim Tours
Known since:
Mara was first seen on 19 January 2016. She appeared to be a young mature female at that time, possibly 3 years old.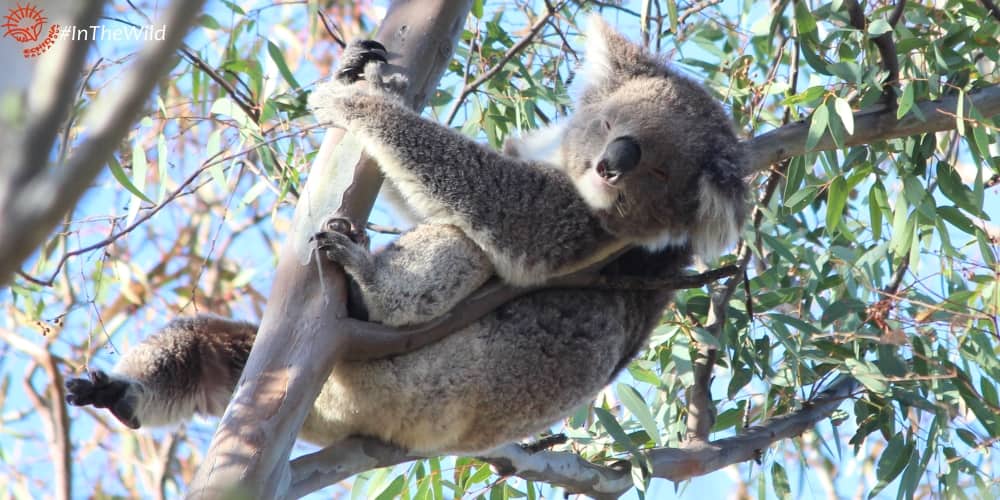 How often seen:
Sightings of Mara are increasing. She was seen just 7 times in 2017, but in 2018 she has been seen 22 times.
Family:
Mara is a great mother! She had joey Bo in 2016, and Pickle in 2018. Its likely that both were fathered by Winberry.
Neighbours:
Mara lives near females Wemba, Djadja, and young female Kozo was recently seen nearby. Males Winberry, Mabo and Jin Jin live near her.
Survived extreme heat/drought catastrophes:
Mara survived the following extreme heat waves and droughts.
2014: 14 to 17 January (4 days over 40C, the last at max 46C)
2019: 4 January max temp: 46C
But unfortunately the 4 January 2019 extreme heat was too much for her.  She stayed in a small area for several days after, and became increasingly sluggish.  She was taken into care on 12 January but died a few hours later.
We think that the stress of raising a joey during a hot dry year, and the poor condition of her home range – River Red Gum trees in her area were severely affected by an insect dieback throughout 2018 – may have led to her death.
Media Appearances:
How do we know all this about Mara?
Our Wild Koala Research Project has been monitoring the koalas of the You Yangs and Brisbane Ranges for 20 years, using our non-intrusive method of nose pattern identification. Learn more:
https://echidnawalkabout.com.au/about/conservation/