Mabo
Origin of name:
Mabo is named to honour Eddie Mabo – the Torres Strait Islander man who was responsible for changing the Native Title laws in Australia.
Read about this amazing man here.
How long have we known him?
Mabo the koala was first seen in early January 2017. So at time of writing we've known this koala for nearly 3 years.  He was around 3 years old in early 2017, so he would have been born around early 2014.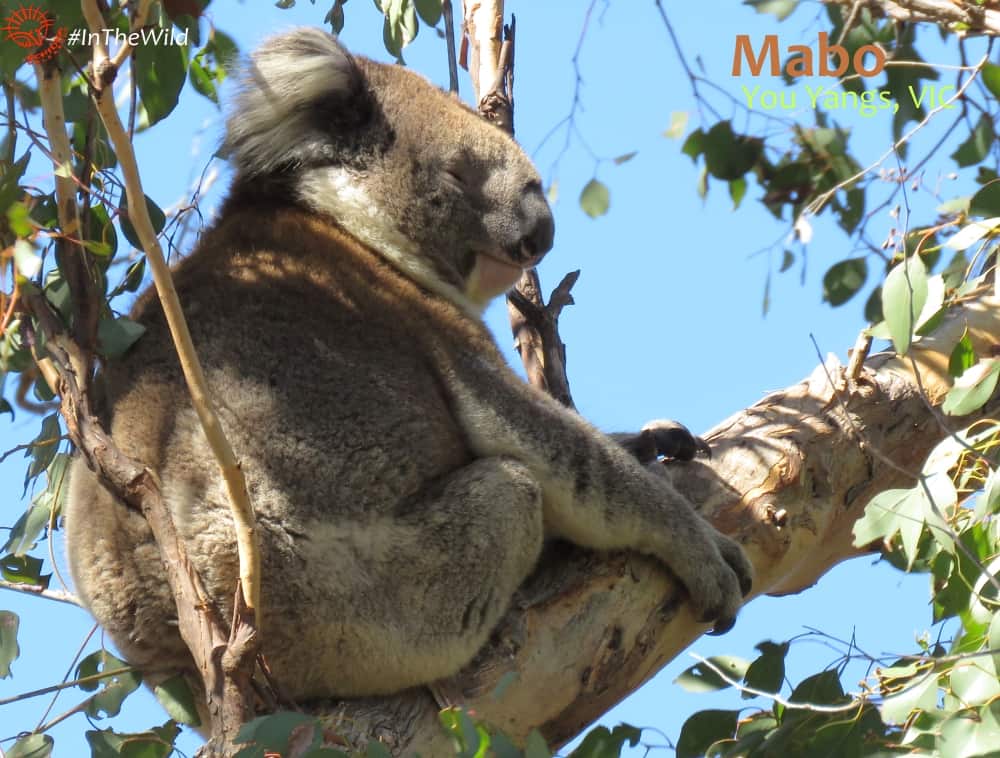 How often is koala Mabo seen:
He was seen in the You Yangs regional park 11 times in 2017, but already 15 times in 2018, and around 60 times in 2019.
Family:
We don't know who Koala Mabo's parents are. His first known offspring is Indi, daughter of Kozo.
Neighbours:
Mabo lives next door to females Djadja, Wemba and Kozo. His home range overlaps that of Winberry.  We believe he has recently taken over from Winberry as dominant male.
Survived extreme heat/drought catastrophes:
Mabo has survived the following extreme heat waves and droughts.
2014: 14 to 17 January (4 days over 40C, the last at max 46C) He would have been born around this terrible time.
2019: 4 January max temp: 46C
2019: 25 January max temp: 46C
2019: 20 December max temp: 46C
2019: 30 December max temp: 44C
Media Appearances:
Just a little on social media so far:
New boy Mabo is such a cute and chubby-looking fellow! I wish him well, I just hope he doesn't think he can come up to…

Posted by Koala Clancy on Tuesday, 24 July 2018
How do we know all this about Koala Mabo?
Echidna Walkabout's Wild Koala Research Project has been monitoring the koalas of the You Yangs and Brisbane Ranges for 20 years. We use a non-intrusive method of koala nose pattern identification to name and research these koalas (ie we never touch them).
Learn more: