Balyang
Origin of name:
Balyang means Bat in the Wathaurong/Wada wurrung language. The word has also been used to name the township just north of the You Yangs: Balliang.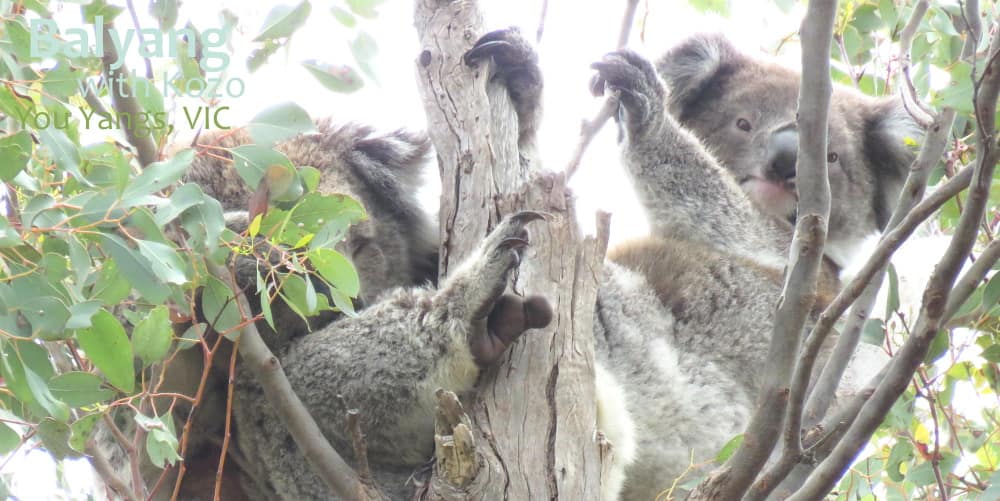 ..
Known since:
He first emerged around 2 July 2020. If he was 6 months old at the time, he would have been born around early January 2020.
..
How often seen:
He has been seen 8 times in 2020.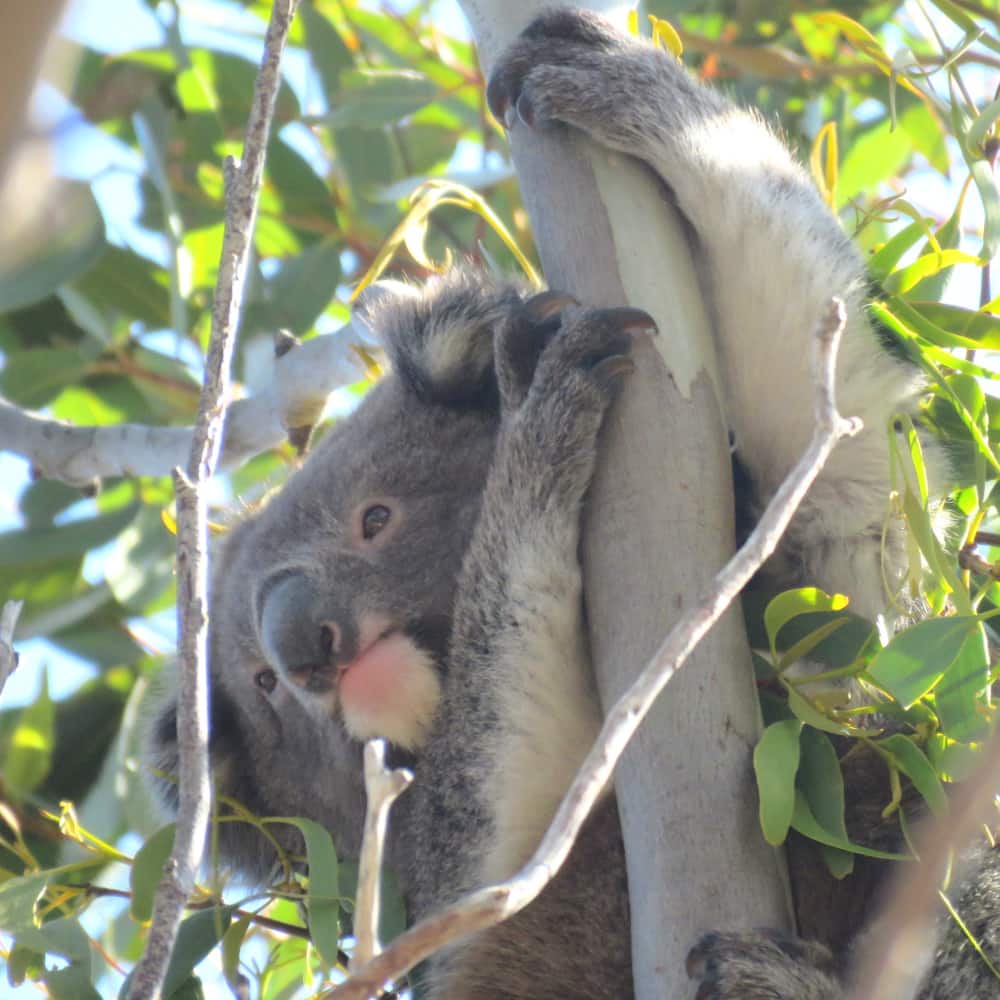 ..
Family:
Balyang is Kozo's second joey. His father is probably Mabo. He has a sister: Indi, born 2019.
..
Neighbours:
At the moment Balyang's neighbours are Kozo's neighbours: Mabo, Djadja, Wemba & her joey Waa, sometimes Winberry. But soon he'll probably start moving all around seeking a home range of his own.
..
Interesting notes:
Kozo's first joey Indi was quite shy and nervous.  Balyang isn't like that at all.  Either its just different individual personalities, or Kozo was more relaxed with her second joey than her first.
..
Survived extreme heat/drought catastrophes:
Balyang has already survived the following extreme heat waves and droughts.
2019: 30 December max temp: 44C (Kozo would have been pregnant with him at the time)
..
How can we know all this about koala joey Balyang ?
Echidna Walkabout's Wild Koala Research Project has been monitoring the koalas of the You Yangs and Brisbane Ranges for 22 years. In 1998 we discovered a non-intrusive method of identifying koalas by their natural nose markings (nose patterns). Since then we have been collecting koala research data during tours, and using it to advocate for koalas, plant trees where they are most needed, and remove weeds to improve koala habitat.
Koala Researchers employed by Echidna Walkabout are paid to find koalas and collect information +/- 310 days every year.
All our tour guests play an important part in this research, by making it possible through funding, and by looking out for koalas on our tours.