Mear
Origin of name:
Mear is named to honour the Mear balug clan of the Wathaurong/Wadawurrung tribe. Read more: https://en.wikipedia.org/wiki/Wathaurong
..
Known since:
We first met Mear in January 2012.
..
How often seen:
She was seen 7 times in 2012, 19 times in 2013, 31 times in 2014, 15 times in 2015, 10 times in 2016, 4 times in 2017, not at all in 2018, once in 2019, 6 times in 2020.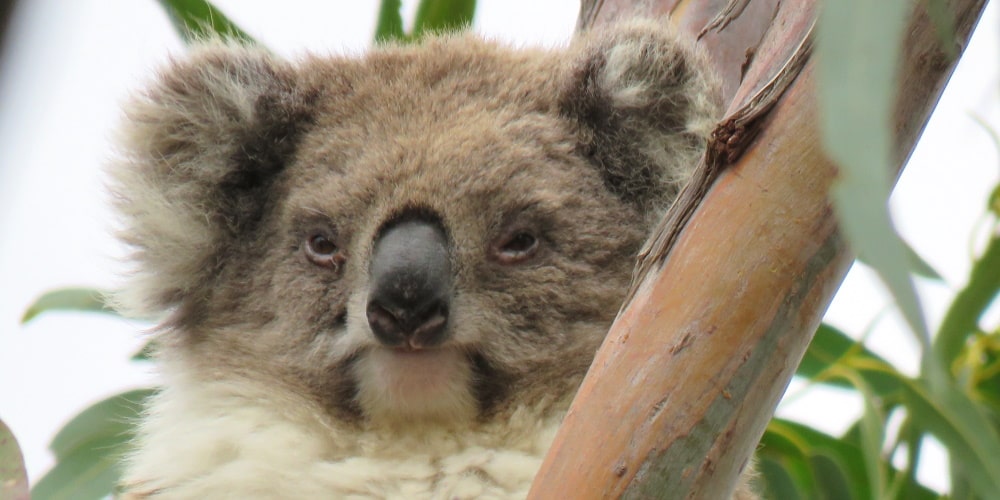 ..
Family:
Mear had a joey in 2012, and another, a male we named Nate, in 2014. We haven't seen her with any joeys since then.
Her son Nate disappeared in 2015, as most young males do. Then in 2017 a 'new' mature male, possibly about 3 years old, appeared in our research area, who we named Gulkurguli. Later I checked Nate's nose pattern against Gulkurguli, and the two have some similarities. We'll never know for sure (as our photos of Nate are too poor), but Gulkurguli is the right age, and might be Mear's son.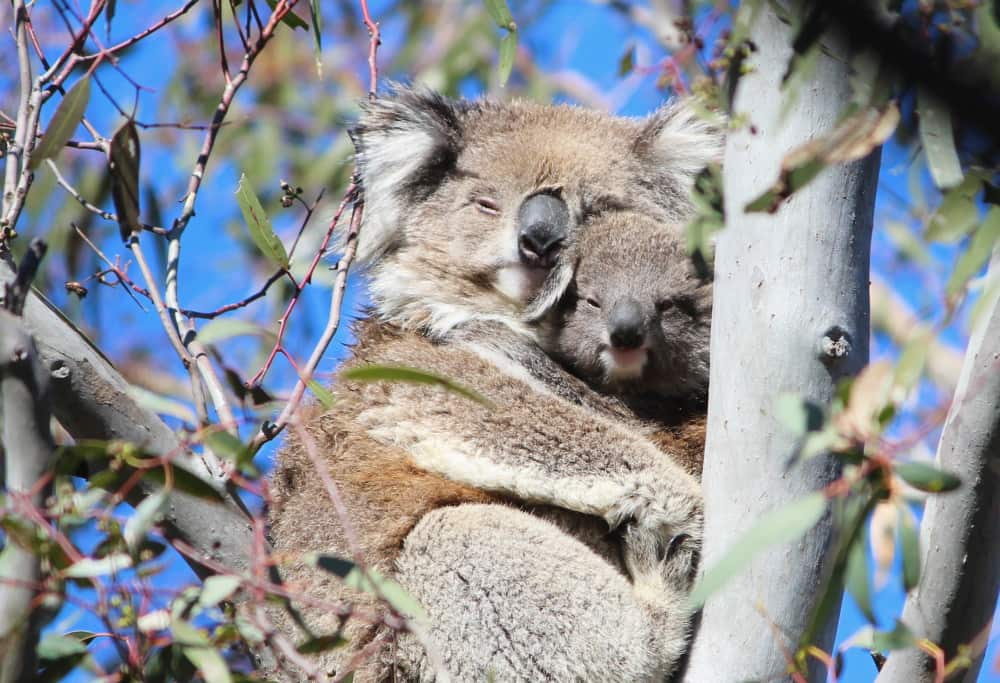 ..
Neighbours:
Mear has lived alongside males Bungaleenee and Jin Jin for years. Her female neighbours are KiKi, Bermborok and Babarrang. Her home range abuts Gulkurguli, who might be her son.
..
Interesting notes:
Sightings of Mear initially increased to a high of 31 sightings in 2014, then decreased until she wasn't seen at all in 2018. We assumed that she had died or moved to another area. But we were wrong – she re-appeared in late 2019 and was seen quite a few times in 2020. We don't understand why this would be – it isn't lack of survey effort. Her story is a useful reminder that an absence of koala sightings does not equal a lack of koalas! Read about it here: https://www.koalaclancyfoundation.org.au/koalas-that-appear-out-of-nowhere/
..
Survived extreme heat/drought catastrophes:
Mear has survived the following extreme heat waves and droughts.
Millenium Drought 1996 – 2010
2009 Southeastern Australia Heat Wave: 27 January to 7 February (3 consecutive days over 42C, then a record high of 48C on 7/2/09). This heatwave led to the Black Saturday bushfires in other parts of Victoria.
2014: 14 to 17 January (4 days over 40C, the last at max 46C)
2019: 4 January max temp: 46C
2019: 25 January max temp: 46C
2019: 20 December max temp: 46C
2019: 30 December max temp: 44C
..
How can we be sure it's Mear?
Echidna Walkabout's Wild Koala Research Project has been monitoring the koalas of the You Yangs and Brisbane Ranges for 21 years. In 1998 we discovered a non-intrusive method of identifying koalas by their natural nose markings (nose patterns). Since then we have been collecting koala research data during tours, and using it to advocate for koalas, plant trees where they are most needed, and remove weeds to improve koala habitat.
Read how we identify koalas here.
Koala Researchers are employed by Echidna Walkabout to find koalas and collect information +/- 310 days every year.
All our tour guests play an important part in this research, by making it possible through funding, and by looking out for koalas on our tours.
Learn more: https://echidnawalkabout.com.au/about/conservation/