Kozo
Kozo was funny and curious as a joey like her mother KiKi.  But as an adult she is more reserved.  She is still quite calm with us, but less flamboyant than her mother.
..
Origin of name:
a combination of KiKi and Cruiz. Kozo means "Happy Boy" in Japanese: at first we really thought Kozo was a boy.
..
Known since:
She first emerged from KiKi's pouch in September 2017, so she would have been born in March 2017.
..
How often seen:
Kozo was seen about six times in 2017.  In 2018 she was seen 48 times, and in 2019 she was seen 45 times.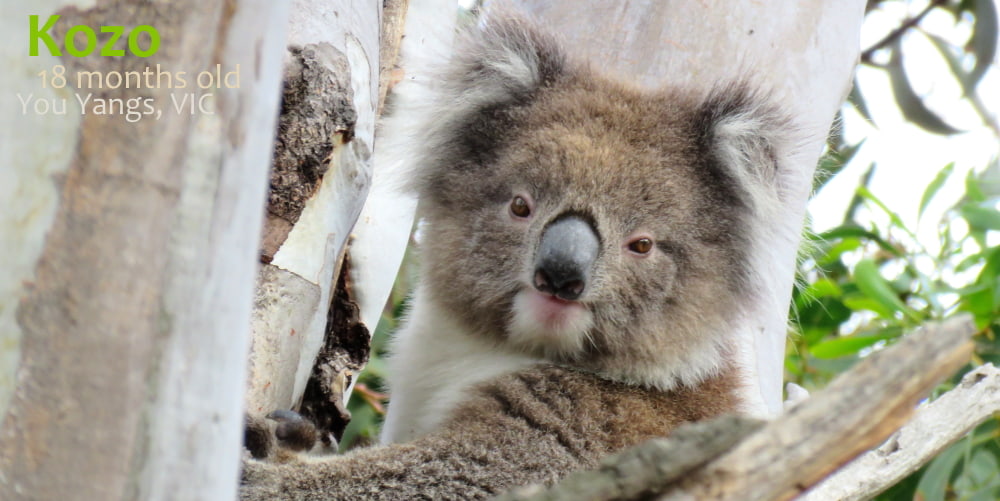 ..
Family:
Kozo's mother is KiKi, daughter of YuYu. Her father is probably Cruiz. Kozo was KiKi's first baby. She has three siblings now: sisters LuLu and Lara and brother Mimi ; and an Aunt – CoCo and an Uncle –  Bobo.
Kozo's first joey – Indi – was born in January 2019.  We think Indi's father is Mabo, as Kozo was spending a lot of time in his area when Indi was conceived.  Her second joey, male Balyang, was born in 2020 and looks like he is also Mabo's.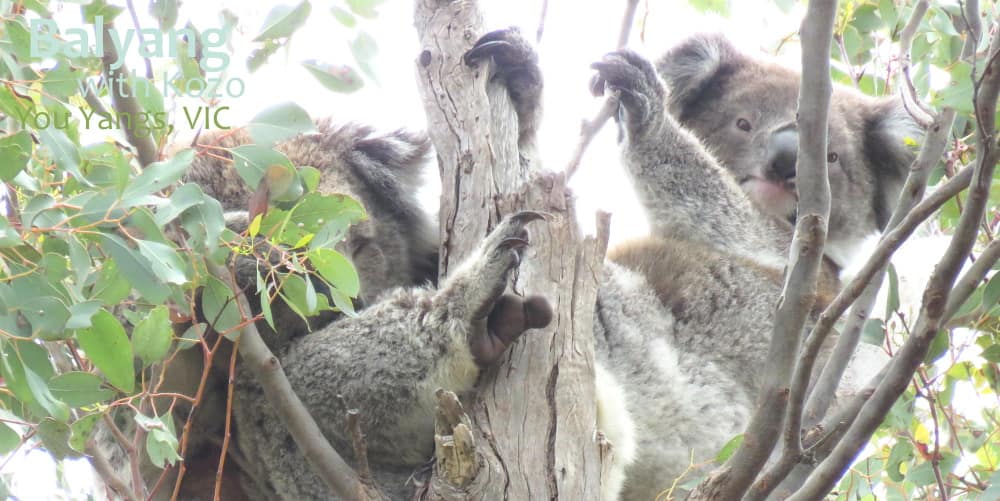 ..
Neighbours:
Now an independent adult female, Kozo's neighbours are Ngardang, Lakorra, Wemba & joey Waa and males Winberry, Gulkurguli and Mabo.
..
Survived extreme heat/drought catastrophes:
Kozo has survived the following extreme heat waves and droughts.
2019: 4 January max temp: 46C (she was pregnant at the time)
2019: 25 January max temp: 46C (she had just given birth to Indi, but we didn't know that at the time)
2019: 20 December max temp: 46C
2019: 30 December max temp: 44C
..
Media Appearances:
Kozo wasn't born when this video was taken, but this may have been the first time her father met her mother.