Lakorra
Origin of name:
Hannah, one of our Koala Researchers, and an Aboriginal woman living on Wathaurong Country, proposed the name. Lakorra means sky in the Wathaurong language.
Known since:
We first saw Lakorra as a tiny joey on Ngardang's belly on 23 September 2017.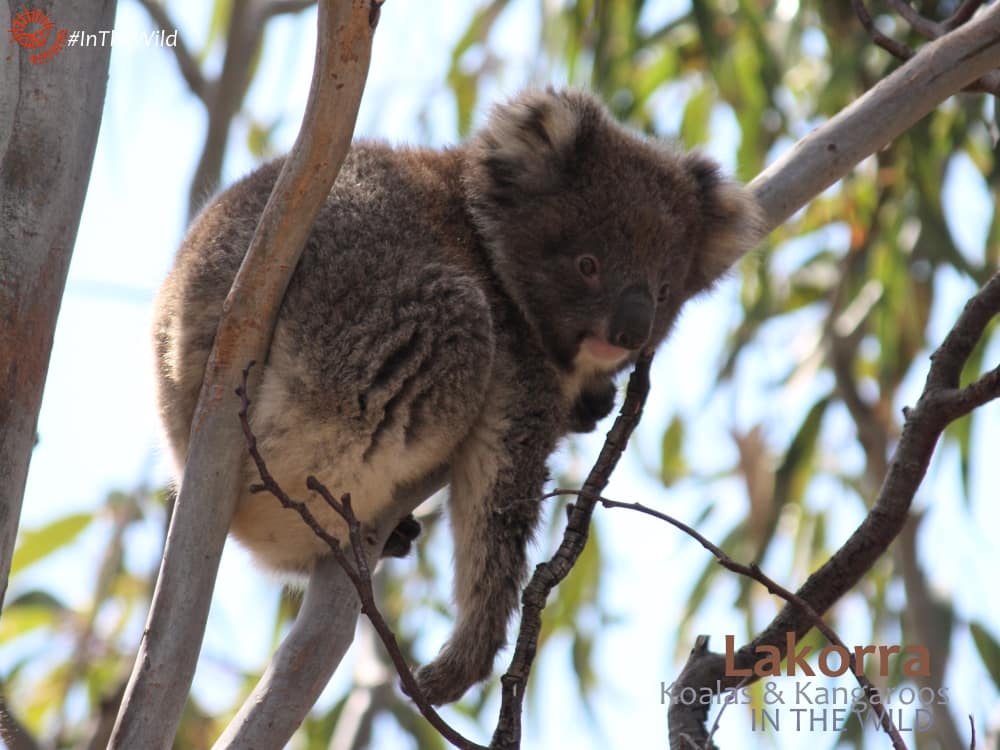 How often seen:
Lakorra was seen 28 times in 2017 – her first year as a joey. In 2018, as an independent young adult, she was seen 50 times. In 2019 she was seen 47 times, and 29 times in 2020 (fewer research days due to COVID).
Family:
Lakorra's mother is Ngardang, her grandmother is Babarrang, and she has two half-brothers Wurdi (b. 2016) and Bunyip (b. 2018), and half-sisters Winjku (b.2019) and Kallama (b.2020). Her father is most likely Winberry. Female Djadja, who lives nearby, is her aunt.
Lakorra's Neighbours:
Even though she is now independent, Lakorra still lives in part of her mother's home range. Another close neighbour is KiKi and her daughter Kozo, who is the same age and grew up with Lakorra.  Her uncle Karrborr lives close by.
Male Gulkurguli is also a neighbour.
Survived extreme heat/drought catastrophes:
Lakorra has survived the following extreme heat waves and droughts.
2019: 4 January max temp: 46C
2019: 25 January max temp: 46C
2019: 20 December max temp: 46C
2019: 30 December max temp: 44C
In The Media:
Lakorra was a child star in this amazing film for Wild Koala Day May 3, 2018:
How do we know all this about Lakorra ? Our Wild Koala Research Project has been monitoring the koalas of the You Yangs and Brisbane Ranges for 20 years, using our non-intrusive method of nose pattern identification.
Learn more: