There is something welcoming about the You Yangs.
Other mountains exist, higher and more dominating, but the gently-rounded triple peaks of the You Yangs capture everyone's attention.
..
They rise, indigo, out of a sea of golden grasses on the plains west of Melbourne. They are balanced beautifully – one high peak with two slightly lower – with a gentle slope all around.
But their appearance doesn't account for all of the allure. There's something else.
The You Yangs / You Youang / Vilumanata has been lived in and loved for tens of thousands of years. 40,000 years ago, well before artists started painting in caves in France, Australians lived and danced in these hills.
So special are the You Yangs that they hosted enormous gatherings of people from all over southern Australia. Aboriginal People would walk for many days to get to these special events.
Listen to a great story about the You Yangs and Willem Baa Ni ip, an Wathaurong man living through European invasion.
If you tour the You Yangs near Melbourne you too can receive an Aboriginal welcome.
..
Norm Jurrawaa Stanley is a musician, artist and storyteller of high renown. His wife Nikki McKenzie regularly welcomes conferences, events and openings.
Read about him: http://www.lehenda.com.au/norm-jurrawaa-stanley  And listen to his didjeridu:
https://timwardropmusic.wordpress.com/assignment-1-music-method-1ax/true-blue-wonders-norm-stanley-australia/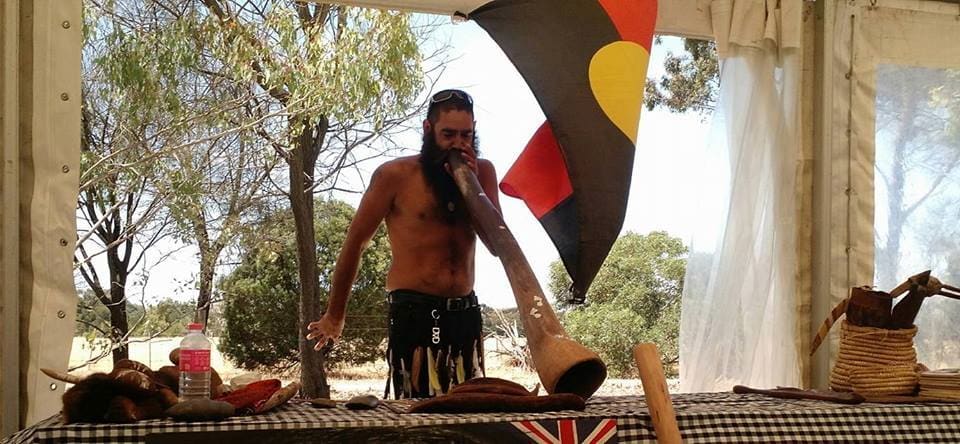 ..
Our Sunset Koalas & Kangaroos with Aboriginal Welcome tour departs at 1.15pm from Melbourne city, any day from 1 October to 30 March. It is a private tour, so its just you, your Wildlife Guide and Jurrawaa & Nikki for the first hour – so you can learn about the elements of Aboriginal Culture that interest you most.
After spending time with Norm Jurrawaa, the tour continues to visit populations of wild koalas, Eastern Grey Kangaroos and emus.  Read about a day in the life of one of our Koala Researchers: Aboriginal woman Hannah. 
..
Private Sunset Koalas & Kangaroos with Aboriginal Culture
See details and pricing on our website
Depart Melbourne city hotel at 1.15pm
Return Melbourne city hotel at around 9.30pm
Price: Contact us for pricing (a price guide is given on the website).
..
NOTES & REFERENCES:
See Norm Jurrawaa Stanley playing didjeridu and telling his story in the You Yangs here (scroll down): http://www.djillong.net.au/our-stories-videos.html