David & Joyce, UK write about their Wild Top End tour in August 2017: 
Our first ever trip to Australia and having changed all of our arrangements to accommodate the Wild Top End tour the big question was whether we had made the right decision.  The answer is a big, fat, resounding YES!  There aren't enough superlatives to describe how good this tour is and, in my opinion, due to the preparation and planning that has gone into making it.  So many highlights and something for everyone.
The first assault on our senses was on the first morning!  Arriving in Fogg Dam we were blown away by the scene awaiting us. Birdlife, wildlife and scenery were spectacular.  Little did we know that this scene would be repeated at Mamukala Wetlands later that day and throughout the rest of the tour.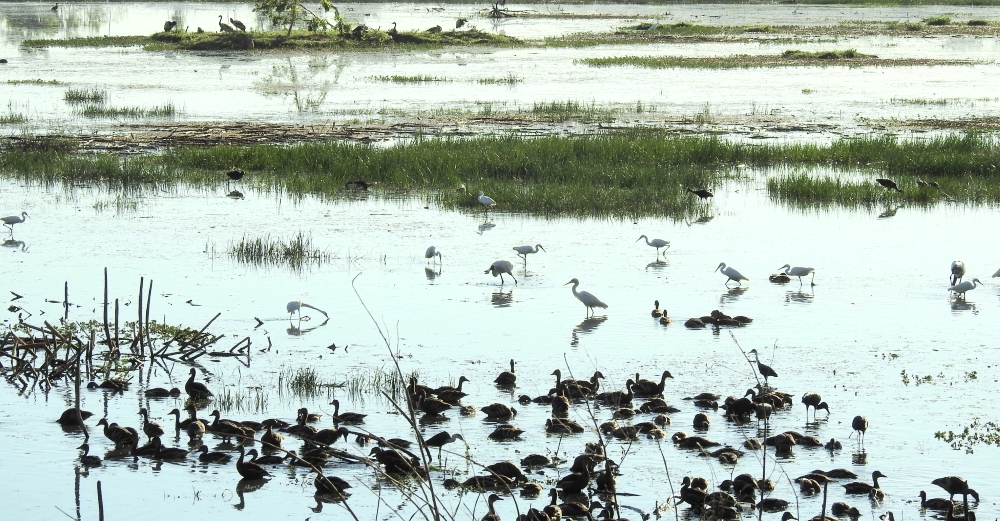 We stayed at Anbinik, Jabiru for the first 3 nights and loved the simplicity and informality.  The night sky was unbelievable and we were even able to see the Milky Way at 7 p.m.
Days 2 and 3 were a heady mixture of birdlife, wildlife and learning about Aboriginal heritage – all in the right measure.  The expertise of Roger and Janine in these areas was much appreciated.  Timings and itinerary were spot on and we really appreciated the regular supply of food and drink! On day 3 we opted for the optional guided river tour and so pleased we did.  Not only did we did see in the region of 50 Saltwater Crocodiles but were able to visit Arnhem Land and learn more of the Aboriginal way of life. 
Leaving Kakadu on day 4 was a wrench but Mary River National Park awaited and didn't disappoint.  The sights, the sounds!  Staying at the Point Stuart Wilderness Lodge we went on an open-top jeep safari ending in sundowners as the sunset – magical! (Read about the open vehicle safari experience here)
The next morning I walked through the Jimmy Creek rainforest adjoining the lodge.  Standing in the forest listening to the myriad of bird noises – wow!!  An enjoyable trip down the Mary River followed and another perfect day ending with sundowners at Shady Camp watching the crocs.
All good things must come to an end, as they say and the last day saw us heading for Bird Billabong.  Up to this point in time we had seen wallabies, wallaroos, dingo, snakes and numerous birds but we were over the moon to see our first kangaroo.  While this may not seem special to many it was for us!
As I said at the beginning, so many highlights.  A big thank you to Roger and Janine who ran the Wild Top End tour.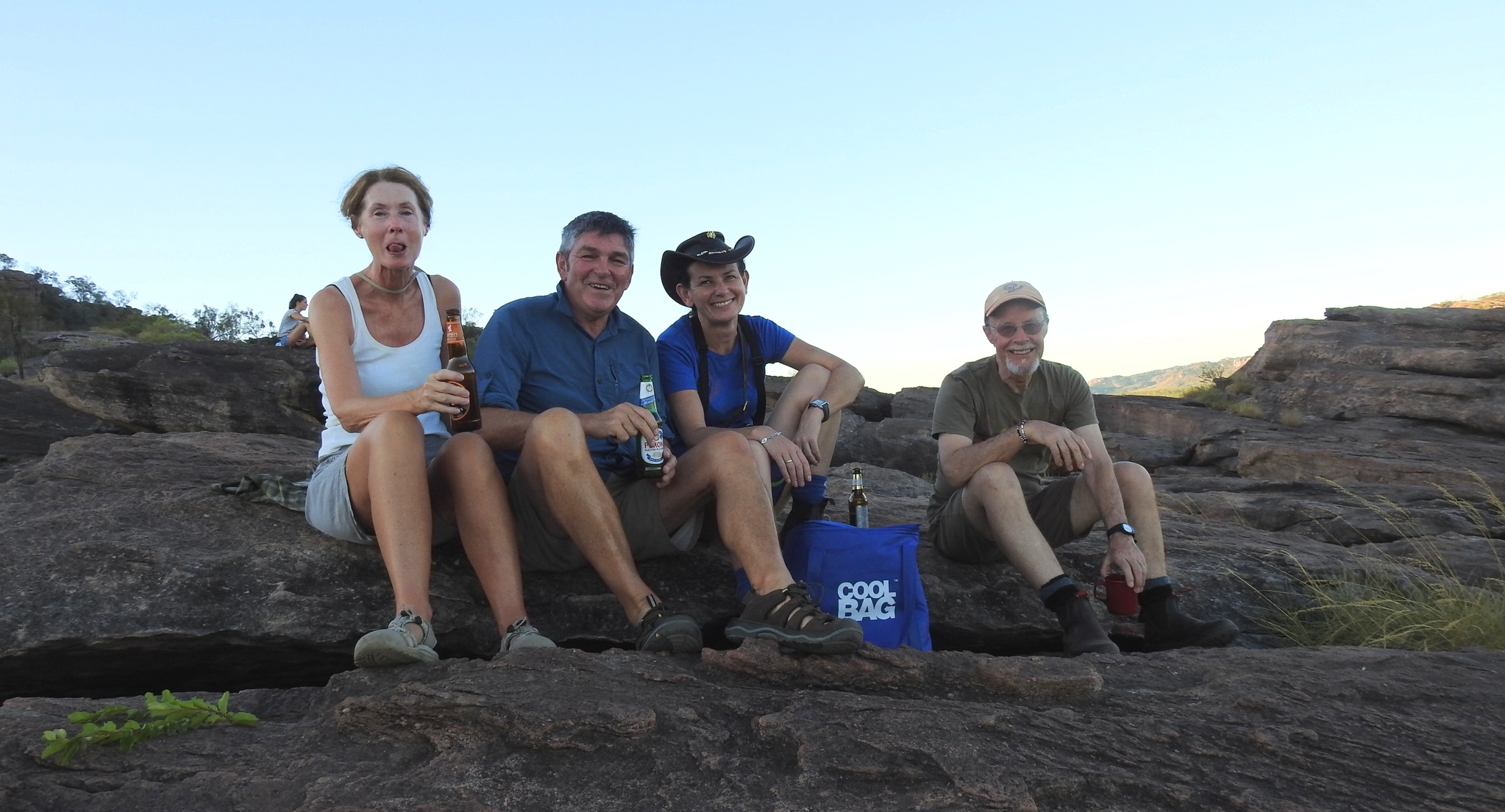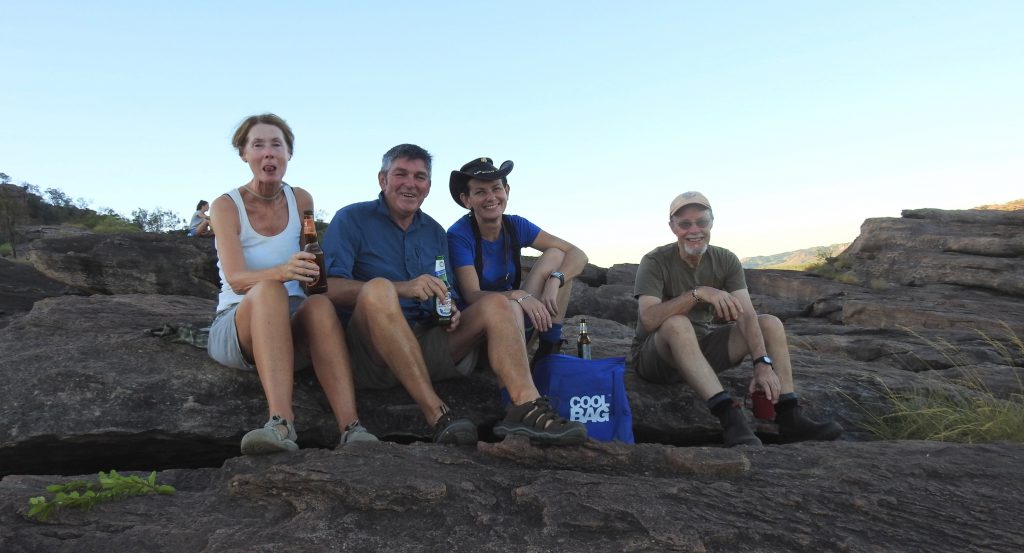 Note: David & Joyce flew from UK to Singapore, then direct into Darwin on Silk Air. Flights are limited, but short (4 to 5 hours) and comfortable. Darwin is a great gateway to enter Australia – the airport is small, easy to get around, lines are short and customs are quick. Contact Us for more details.