On our Maximum Wildlife tour we travel to East Gippsland, in south-east Australia and Kakadu, in northern Australia where we see White-bellied Sea-Eagles.
White-bellied Sea-Eagles Haliaeetus leucogaster live by lakes, large rivers and estuaries in Australia where there is abundant food. They mostly eat fish and aquatic animals – we have seen one take a small turtle in the Northern Territory – but will also take large birds and mammals. We have watched a pair harassing a colony of Little Red Flying-foxes.
They are Australia's second largest eagle and can weigh up to 4.2kg.
The big rivers and billabongs of the Top End of the Northern Territory are home to many White-bellied Sea Eagles. It is not unusual to see six on a one hour cruise on the Mary River.
Mallacoota, in East Gippsland, Victoria is situated by two large coastal lakes surrounded by Croajingolong National Park. Several pairs of White-bellied Sea Eagles live on Mallacoota Inlet, which makes this place very important for sea eagles in Victoria, where they are listed as Endangered.
Threats & Action to protect White-bellied Sea-Eagles
..
During our boat cruise on the lakes, watching sea eagles hunt and catch fish is a regular highlight.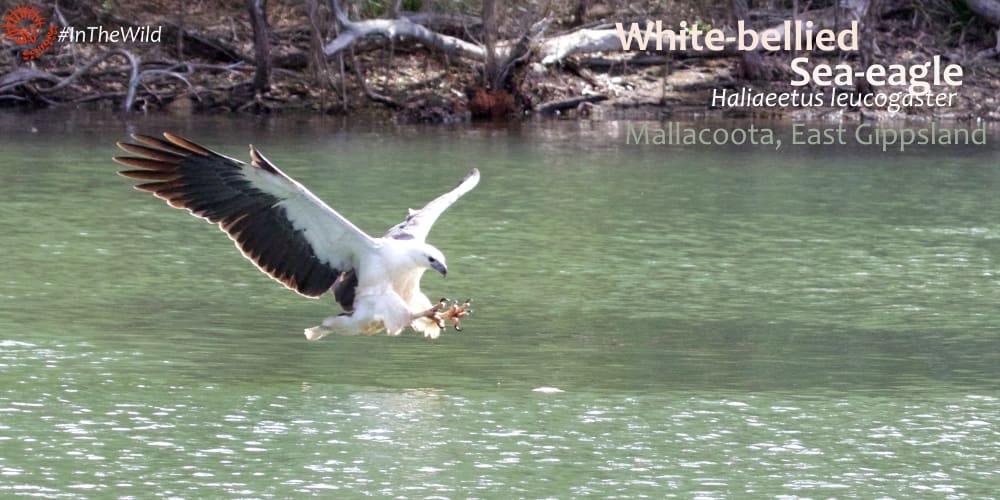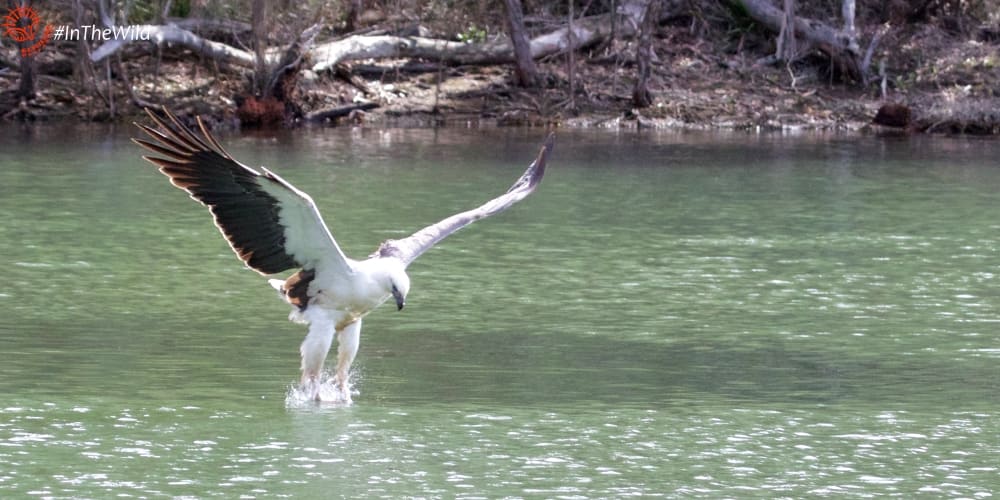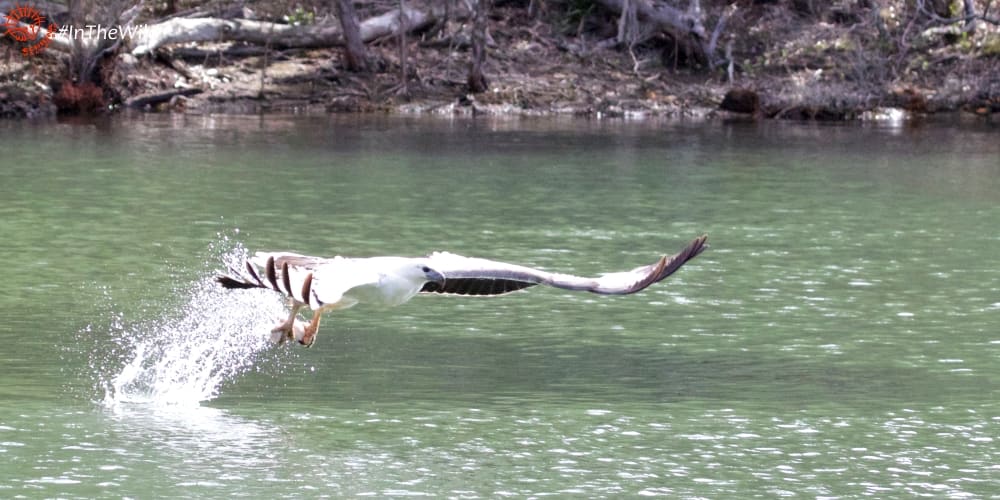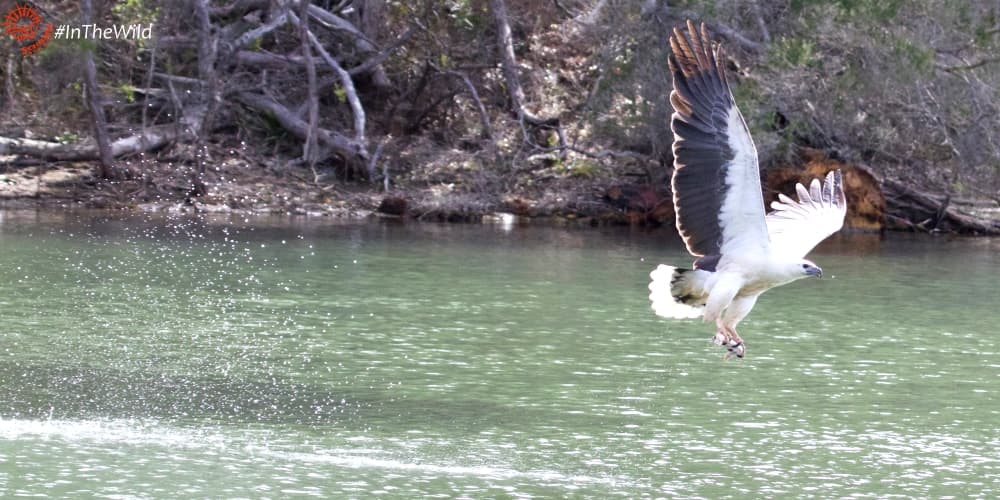 Mallacoota is special, as this is where we can see our two largest eagles, together: the Wedge-tailed Eagle and the White-bellied Sea-Eagle.
Though the sea eagle is smaller, they are very brave and persistent. They vigorously defend their home range from other eagles. We have watched aerial contests between wedge-tailed and sea eagles in East Gippsland, where the sea eagle has won.
Read about two other powerful birds of prey we see and where we see them:  Rufous Owls in Top End, and Powerful Owls in East Gippsland
East Gippsland and the Top End are part of our 21 day Maximum Wildlife tour.
If you can't fit that all in to your travel plans, you can take one or the other and still see sea-eagles – the Wildlife Journey to East Gippsland runs as a 4 day tour from September to May each year, and the Wild Top End runs as a 6 day tour every August.
..
LINKS & MORE INFORMATION:
BirdLife Australia information: https://www.birdlife.org.au/bird-profile/white-bellied-sea-eagle
Australian Government Environment site: http://www.environment.gov.au/cgi-bin/sprat/public/publicspecies.pl?taxon_id=943